2nd OTTR user forum, 2021-06-18
Table of Contents
2nd OTTR user forum, 2021-06-18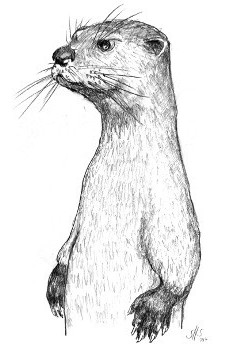 The 2nd edition of the OTTR user forum will take place virtually on 2021-06-18 Fri 10:00–12:00 CET. The purpose of the event is to let users of the OTTR framework share experiences and to meet the developers behind OTTR to discuss future directions.
Join Zoom Meeting: https://uio.zoom.us/
For this event we invite in particular users that have hands-on experience with the OTTR framework, as we are interested in discussing how we best can support your wishes for future developments and if and how we can collaborate on these tasks. This means that we will not give any introduction to the OTTR framework and will assume that participants understand the basics. However, we welcome everyone that want to listen in. Introductory material can be found at http://ottr.xyz.
To register for the event, please fill in the following form: https://forms.gle/MUqhbronGrLa2mdS8, Deadline June 11. Connection details will be sent in the week of the event to those who have registered.
1

Agenda

The agenda is very open. We expect lively presentations and discussions on the use and future developments of the OTTR framework.
Talks
Future directions, open discussion
Way forward + getting involved, open discussion
Below are the pre-announced talks. Each talk is 10–15 mins, including discussion.
1.1

Veronika Heimsbakk, CapGemini.

Graph enrichment with OTTR

At the Norwegian Maritime Authority (NMA) we are building a semantic knowledge graph of regulatory requirements. The requirements are automatically generated through a pipeline using natural language processing on plain regulatory text together with Java/RDF4J in order to generate RDF.

The resulting graph needs enrichment with risk attributes, where domain experts at the NMA will provide additional information connected to requirements. OTTR, in the form of tabOTTR, has shown itself to be our preferred method for performing such enrichment. In this presentation I'll show you our workflow, templates and resulting graph in the graph enrichment process.
1.2

Basil Ell and Moritz Blum, Bielefeld University

We are acquiring knowledge from experts to model a small part of their activities, such as, their experiments in the material science domain. We make use of the signatures of OTTR templates as a means of communicating what we have understood and captured, while shielding them from how the knowledge is actually modeled in RDF.

Furthermore, we are integrating OTTR templates into Semantic Mediawiki, so forms can be generated that allow content to be easily added and edited by domain experts and to make use of all the benefits that OTTR brings, which for us mainly means: modular modeling and to abstract from the actual RDF representation.
1.3

Johan Klüwer, DNV

Template library for requirements

The Reified Requirements Ontology provides a convention for representing requirements as normative statements. This ontology is an important resource in the READI project. A compact module of OTTR templates for the ontology is about to be released, with the same kind of setup as is used for the central OTTR library. This serves as an example of how ontologies ought to be published: not just as a body of definitions, but alongside templates for using the ontology to represent data. See https://w3id.org/requirement-ontology/ontology/core and http://w3id.org/requirement-ontology/tpl/ (please note that the template library is not released yet, even though the pages are up).

Slides: req-ont-ottr-20210618.html

The emacs-ottr-toolkit for building template libraries

A new tool has been put together to simplify the work of creating templates, as a package of emacs functions and (textual) templates. With the emacs-ottr-toolkit, you can efficiently create and edit templates, including docTTR annotations, and test templates with example data. The tool also simplifies the use of Lutra to check for errors and generate documentation, reducing the effort needed to get template libraries published. A short walk-through of how the tool is used will demonstrate how this works. See https://gitlab.com/ottr/pub/emacs-ottr-toolkit.
1.4

Leif Harald Karlsen and Oliver Stahl, OTTR team

The latest developments of Lutra, including:
Continuous writing of expansion results, for performance improvements
Redesign of Template store interface
Scripting language for Lutra executions
Docker support for WebLutra and the REST API